Tulip Time Escape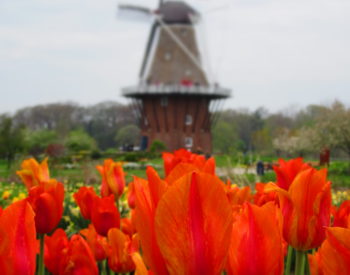 Save 20%
Come tip toe through thousands of tulips in nearby Holland, Michigan this May. The annual Tulip Time Festival ( May 1-9 ) will emphasize the beauty of the flowers with new floral displays throughout the city. The traditional parades and concerts are cancelled this year because of Covid-19 but flower lovers and photographers will have a great time.
Save 20% when you stay two or more nights Sunday through Thursday in any cottage or suite. Valid May 2-13, 2021.
Beat the Summer Crowds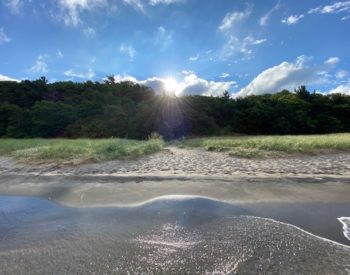 Save 15%
Escape to Saugatuck before the Summer crowds arrive. It's the perfect time to explore all our new shops and restaurants.
Join us Sunday through Thursday and take advantage of some late Spring savings. Stay 3 or more nights and save 15%. Offer valid May 16 through June 10, 2021.
Kick Back And Chill Out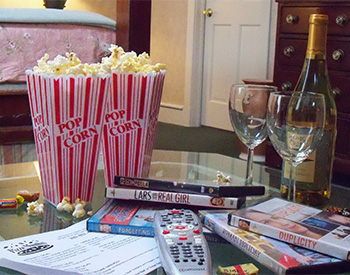 Add $50 to a two night stay
Kick Back And Chill Out
Escape your hectic life and kick back & chill out at Hidden Garden Cottages & Suites. There's popcorn and hundreds of movies to watch. When you get hungry, pizza is delivered to your door plus some local wine or beer. Later, soak in your whirlpool tub for two, complete with soothing bath salts and spa fizzy.
You might be tempted to never leave your cottage or suite but venture out and you'll be rewarded with Saugatuck's finest shops and restaurants, all within walking distance.
Pizza, salad or sandwiches from Pizza Mambo ($20 value)
Sampler of Michigan beer or a bottle of Michigan wine ($25 value) Please indicate your preference.
Bath salts and spa fizzy ($5 value)
Gift certificate good towards a future stay at Hidden Garden Cottages & Suites ( $50 value)
A Romantic Retreat
Add $110 to your stay
This romantic package is perfect for an anniversary or birthday. Start with a bottle of Michigan sparkling wine, a red rose and some delectable treats. Next, there's a dining certificate good at one of the area's finest restaurants. Finally, enjoy a soothing soak in the whirlpool for two. There's even a Hidden Garden Cottages & Suites gift certificate good towards a return visit.
Wine, rose, chocolates and bath salts ($50 value)
Dining certificate ($60 value)
Gift certificate good towards a future stay at Hidden Garden Cottages & Suites ( $50 value)
Add Ons
An assortment of delights to make your stay perfect
A bottle of Michigan wine and 2 etched glasses $45
Michigan craft beer sampler and 2 etched glasses $40
Michigan craft cider sampler and 2 etched glasses $40
Bubbles & Berries $35
Cheese tray featuring local cheeses $45
Local chocolates $35
A dozen roses $55
A seasonal bouquet $40